Sometimes kids don't make the smartest decisions.
Heck, sometimes adults don't either.
This week's pictures show a progression of poor decisions that could have ended pretty badly. (But, I'm glad they didn't! That way, we can laugh without any guilt!) Enjoy!
"Now That Probably Wasn't Such a Good Idea, Was It?"
Climbing onto the dinner table,
Climbing a little higher onto the piano for a "performance",
Climbing a lot higher onto the monkey bars,
(F.Y.I. Dad actually encouraged this one)
Climbing onto a ladder, set inside a front loader
extended ten feet in the air.
(I can't believe this one didn't end in a trip to the hospital).
"Hmmm, this seems like the perfect place to stuff a bead."
"Hmmm, this seems like the perfect place to stuff myself."
Next week's theme is "Something Might Be Growing Inside My Car." Snap a picture of the mess inside your car. Come on. I know how bad it can get. I'll even snap a pic of my own disaster. Just snap it on your phone and shoot it to me by email: brianticsblog@gmail.com
And no worries... I won't post names...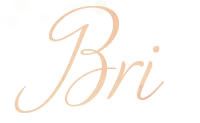 PS. Go register for my fantastic give-away here, if you haven't already!