Sassy Dish Gloves
These have brought me much happiness.
Seriously, much-o happiness-o.
They started as a
need
. We don't have a dishwasher in our little rental.
(*Gasp!* I know, right? It's a hard knock life.)
And when it's winter and you are constantly doing dishes, unattractive things start happening to your hands. They get as
dry as sandpaper
,
your fingers split open, and
you walk around with bandaids on your fingertips. It ain't pretty.
Y
ou should seeeeeee the amount of dishes at times.
And the three men in my life, god love 'em, do not re-use cups throughout the day, no matter how often I gripe at them remind them to.
So, I figured if I was constantly going to be doing dishes, I might as well make it a fashionable event!
In my
psyche,
I t
hought that
might
make it a little less
dread-able
. (Is that even a word?)
For some weird reason, it worked. Strapping on those pink rubber gloves is a nice distraction. And I don't have water dripping down my arms.
Hey, it's the little things, people. The
little
things.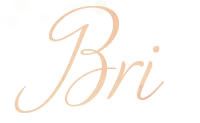 PS. Check out TJ Maxx and Marshalls for some adorable styles for around $3! And as my husband tells me, in his most sarcastic voice, "Well, then you can't afford NOT to get them, right?!"