I've got five minutes.
That's it.
Then Opie will be walking in the door.
Uh-oh. I hear Peanut stirring from his nap... I only have a couple minutes now...
GO.
It's been an amazing week.
The kind where you feel God working and changing you to another level of faith.
It's exciting.
And uncomfortable.
I really like when I feel that I "get it."
But, the thing is, God constantly shows me that I don't "got it."
(I know that was incorrect grammar; just roll with it...)
He's opening up my eyes to things.
LOTS of things.
So many, that I don't even know what to focus on in the blog.
Here's the major ones:
**I feel like God has placed a dream on my heart.
**He's challenging me on how I balance pursuing physical beauty and internal beauty.
**He's shown me how complacent I've become in my faith and how I've watered Him down in my way of thinking.
**He has revealed an internal dialogue of sabotage that goes on in my mind.
**He has brought me back to a place where I realize that He is bigger than I could ever imagine, and that my little life is so much more than I realize.
**He's opened my eyes to show me that I've become a mom and a wife serving through bitterness and selfishness instead of joy and purpose.
And, that's just to name a few... (What can I say? I'm screwed up.)
Now, I'm no scholar.
And I am about as weak and human as they come.
But, when you seek God and He is faithful to reveal things to the inner most parts of your heart,
you listen.
So, I wanted to ask of you, my fabulous readers, what should I write about in this internal smorgasbord of thoughts?
I
LOVE
your comments. I
appreciate
them. Please, let me know what you think.
I do this as a ministry to bring laughter and hope to ladies like us.
If you have it all together,
giiiiiiiiirl
, have you came to the wrong blog...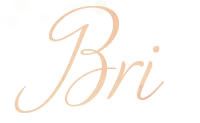 PS. Some of you might think, "What are you, a preacher?"
Nope. Not a preacher.
Just a messed up momma who God has changed.
And I want to live my life to the fullest because that is what God promised.
And it's a promise I intend on seeing lived out...