Our welcome gift to Jersey? 18 inches of snow.
Fellow Southerners, here are ways to stand out in this neck o' the woods...
1.
Refer to it as "New Jersey".
It is simply "Jersey" up here in the North. Write it down.
2.
Talk.
Dead give-away. I've tried to mask my Southern draw at times so people could understand me better, but I only end up sounding like a goob.
3.
Say you're excited about visiting New York City.
It is simply referred to as "
the city
." Helpful Hint: Use little enthusiasm when you say it. As in, "Yes. dah'ling. I'll be having brunch out on the terrace and then going into
the city
."
4.
Ask what "jug handles" are.
Jersey doesn't allow left turns on most major roads, so you must turn right to go left. Just don't ask.
5.
Drive off with the gas nozzle still in your car.
A man might chase you down screaming. Simply explain that where
you're
from, you pump your own gas and are having a hard time getting used to the 'Don't Pump Your Own Gas' law. But take note: He won't care.
6.
"Improvise" when there is no diaper around.
See picture below.
Hey, it got us home. All I'm sayin'.
7.
Cry when people are short with you.
People are
brutally
honest up North. Hey, a librarian made me cry. A
librarian
. It's not something I'm proud of.
8.
Call a grocery cart a "buggy".
That most certainly will get you shot.
9.
Let your son run around outside in his diaper.
Yes, it is cute, but the neighbors will talk. I do it anyway.
10. Do random acts of lunacy.
Recently, I drove around with a dirty diaper stuck on top of my car for a few days. I didn't know it was there. (thanks, honey) That's a sure-fire way to say, "I'm not from 'round here."
PS. Refer to this list if you are ever passing through the Garden State. It might come in quite handy. (or at least explain the dirty looks)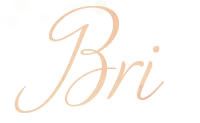 (or "Bama", as some call me up here)