For the first couple of days in Wilmington, I tried to stay near or at the hotel for the sake of saving extra money. We went to a couple of nice playgrounds and swam in the hotel pool. But knowing there was more to do outside that Doubletree plagued my brain. I decided those hotel walls could contain me no longer. So, we ditched the ice-cold indoor swimming pool and swam for greater things. (And knowing I had to blog about it later did motivate me, too. There's only so much one can say about a hotel swimming pool and playgrounds.)
So, I gathered my two little munchkins, punched "Attractions" on the Garmin and whatever tickled my fancy, I Googled on my iPhone. I'd discuss the plan with my oldest and if we were in agreement, off we went!
Here's one of our
favorite
spots we discovered after two days of hotel
blah-blah
.
Pennsylvania Colonial Plantation
The day we discovered this little gem, it just so happened to be July 14th, which was their annual fundraiser: "Pirate/Splash Day." (How perfect was that?) And once my oldest knew that water and pirates were involved, he was in. Did I mention it was raining? And icky? But, alas, I pressed onward through the mud and the animal poop in my maxi-dress and sandals.
And I'm glad I did. It might have been a yucky day, but this fabulous place was
worth
visiting. The inspiring workers on this
authentic historical plantation
made our day quite memorable. And the rain? It eventually dried up...but Jayden
still
got soaked from his pirate adventures.
Argh!
"Pirates of the Plantation"
Rubber Ducky Races!
Guess who's lucky duck won the race? :)
Yet, he was more excited about that grape dum-dum in his hand.
Opie, making paper like they did in the 1700's.
Yeah, that'd be Opie with the intense look of battle on his face.
Water Wars!
Defending their ship against water cannonballs
Peanut was curious about the rotating sprinklers.
His final verdict was... he did not like them.
He did like the chicken coop, though.
And, I leave you with this...
Quiz: Is that a Hen or a Rooster?
Answer: I couldn't tell ya.
But, I do know that it is a chicken.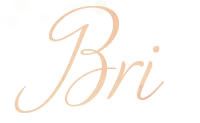 PS.
Hold onto your hats.
I have
one
more "Dela-where" installment planned.
Yeah, I know
. You will
hardly
be able to
sleep
armed with such knowledge. But just
try
to contain your excitement, and rest up. You're gonna need
all
of your enthusiasm for the
fantas-ticulous
give-away beginning this weekend!