Holy Macaroni.
It's summer in Jersey and it's hotter than a hoot-nanny. I mean, I
hoped
I would get
some
respite from the heat by moving this far North, but, no such luck. It is as humid and hazy here as it ever was in Sweet Home Alabama. Combine that with my fear of wearing bathing suits and shorts and you have a seriously overheated situation.
But, I couldn't take it anymore.
I broke down and bought some shorts...first time in
years
. And you know what? I don't look like a million bucks, but hey, at least my bucks ain't sweatin...
Hope your summer is filled with shade,
shorts
, swimming pools and sweet tea!
In Real Life,
Nothing says 'Summer' like:
It looks like a murder scene, but it's just red Slushie...
Strappin' on a pair of goggles,
Or Gettin' Wet in the Back Yard.
No matter the big pool behind them....
Redneck Swimming Pool.
Really
Redneck Swimming Pool. :)
In this heat, just remember to stay hydrated...
I had SO many pictures submitted, that I am going to have to break it up into TWO posts! So, next week will be Summer Oh Snap! Shots: Beach Edition! So, if you didn't see you picture, don't fret! I hold onto them all!
I have TONS to share with you this week: My first give-away (finally!), My first guest blogger (BTW, you're gonna love her) and my not-really-so-much-a-vacation vacation this past week to Delaware.
So, be sure to follow the blog so you don't miss a thing!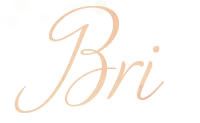 PS. I am afraid of losing the pics that you send me, so from now on please
just
send them via my email at
brianticsblog@gmail.com
That way, I don't have so many places to look and won't forget to post the pics you took the time to send me! Between my two email addresses, Facebook, and my cell-phone, I feel like a picture juggler! :) Thanks for understanding!